Welcome to the new FlexRadio Community! Please review the new
Community Rules
and other important new Community information on the
Message Board
.
SSDR wont stay put on screen?
Hi,
Why won't SSDR Window stay put on screen?
When I'm in DX chasing mode I run 8 other apps on screen all at the same time. They all remember their exact designated screen position and will reliably reload back to exactly the correct screen position as expected...except SSDR!!!  SSDR regardless of using snap to corner, snap to sides, resize, shrink, stretching of the Windows always reverts back to the same size and position, only full screen mode does what I'd expect.
Sometimes it comes back off-centre and about the default size, sometimes it even comes back partially off the screen bounds as well. Look at the three pics below. I use snap to corner to get it where I want it, then close the open and reopen it, now its in the middle of the screen, I close it and reopen again and now (sometimes) its off the left edge...lacking consistency too you might say.
I'm using a 43" 4K UHD monitor with 3840 x 2160 pixels from an Intel HD 4600 onboard GPU. W10 latest release with all updates and all drivers. Machine is i7-4790k with 32GB ram.
I like to have SSDR taking up just over one quarter of the screen area (top left, and a bit taller than 1/4 high so as to remove scroll bars in SSDR side panel).
But, try as I might I cannot get this **** app to stay put where I want it. What the **** is wrong it, this is pretty basic stuff.
I know there are paid-for apps like Windows Manager that can force an exact screen size and position, but that should not be needed surely?
Very frustrating and time consuming.
I say this again just to be sure, I have only ever seen the SSDR app exhibit this behavior. Even old-school GUIs apps like Logger32 as they should.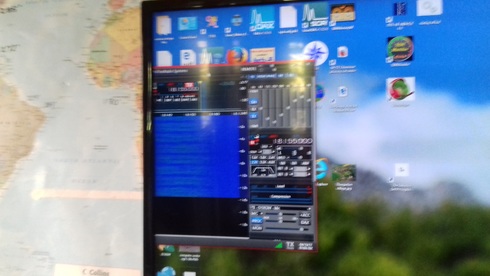 73 de Steve G1XOW
Comments
Leave a Comment
Categories
5.8K

Software

7.4K

Radios and Accessories

260

Genius Products

68

Shack Infrastructure

961

Operating Activities