Welcome to the new FlexRadio Community! Please review the new
Community Rules
and other important new Community information on the
Message Board
.
SmartSDR for iOS v1.2 Now Available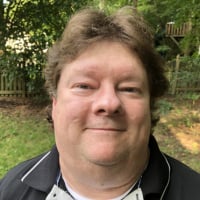 Tim - W4TME
Administrator, FlexRadio Employee
admin
FlexRadio Systems announces the release of SmartSDR for iOS v1.2 is now available for download or update from the Apple App Store. 
This App requires a FlexRadio Systems FLEX-6000 Signature Series Software Defined Radio (SDR) Device. However, the App also contains a FlexRadio Simulator (Demo Mode) that provides an approximation of the App's features so you can evaluate this App even without owning a FLEX-6000 SDR. 
This Update 1.2 provides many improvements and additional Tools.
SmartSDR 1.10.x compatibility
USB Cable support (BCD band data, Bit, CAT, LDPA)
DTMF tone code generator
iCloud and iCloud Drive support
Few minor bugs were fixed and some cosmetic changes are included
DX-Cluster Tool Improvements:
HamQTH and QRZ.com call lookup
Searching
Show all or individual Spots on a Map (Globe) including distance and bearing
New Features:Logbook Tool:
Quick log entry
Easy log information completion with integration of HamQTH and QRZ.com
ADIF Import and Export via iCloud Drive and Email
Log Synchronization with additional Devices
Log Display on Map (Globe) 
Griffin PowerMate and Behringer Controller Tools:
Support for the Griffin PowerMate BT Controller
Support for the Behringer CMD Micro MIDI Controller
These Controllers can be used to control your FlexRadio
Wireless Bluetooth LE support for the Griffin PowerMate Controller
USB cable support for the Behringer CMD Micro Controller
re-defined default Button/Control/Slider and LED assignments
Custom assignment using built-in Mapping Editor
Leave a Comment
Categories
5.2K

Software

6.9K

Radios and Accessories

118

Power Genius Products

25

Shack Infrastructure

587

Operating Activities