Welcome to the new FlexRadio Community! Please review the new
Community Rules
and other important new Community information on the
Message Board
.
Delay to release TX for USB controlled DEMI 2m Amp 2LMDPA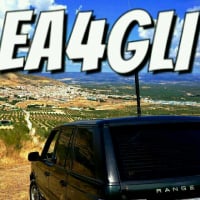 I have been using the 2LMDPA 2m amp from DEMI with my 6700 for a few weeks. It functions but there is a noticeable delay, most noticeable when I release PTT and it takes up to 1 second to release at the amp completely.
Has anyone else noticed this delay?
It seems to be a delay at the USB connection. Some features, like enabling PreAmp takes a few tries sometimes.

I have the USB from the DEMI LMDPA connected directly to the 6700, not through a hub.

Any ideas? Has this been noticed by the alpha team?
Comments
Leave a Comment
Categories
6.7K

Software

8.2K

Radios and Accessories

573

Genius Products

167

Shack Infrastructure

1.7K

Operating Activities