Welcome to the new FlexRadio Community! Please review the new
Community Rules
and other important new Community information on the
Message Board
.
Bandwith and isolation of preselectors and ADC overload of 6700 for SO2R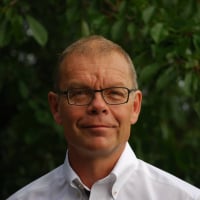 Kari Gustafsson SM0HRP
Member
✭✭
In my remote contest station I have a tower with a 3 el 40 m yagi (DIS 7-3) which is  no more than 70 feet from aan other tower with  5 over 5 el 20/15 m stack (JK 2015). Unfortunately I discovered that the 3 el 40 has broad resonances at  16,6 and 22,5 MHZ (< 1.4:1) which couples strongly to 20 and 15 m bands of   JK20/15 yagi. Of course putting in band pass filters and stubs could diminish these artifacts a 60 dB + 25 dB = 85 dB but still produce considerable signals into either 40 m or 20 m ham bands of the 6700. 
I understand that the preselector add 20 db of isolation per ham band. How broad are these filters per ham band? How are the RX inputs (A and
protected?
I have read about the ADC overload indicator with the protection relay- has this function been improved anyway?     
Leave a Comment
Categories
5.2K

Software

6.9K

Radios and Accessories

122

Power Genius Products

26

Shack Infrastructure

591

Operating Activities