Welcome to the new FlexRadio Community! Please review the new
Community Rules
and other important new Community information on the
Message Board
.
Flex5000/PSDR AM Detection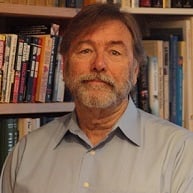 I sometimes use my Flex5000 to listen to SW broadcast and 75m AM and it seems like the detected audio while listening on AM or SAM is low. Always has been. At S9+ carrier levels it is pretty good but below that level audio recovery and intelligibility drop off quickly.  On 75m perhaps the modulation levels are low though it would seem odd that all of the AM stations are operated in this manner. The audio is lower on SAM than in AM mode. 

It does not seem to be a function of AGC-T. NB, NR off.  It is better if I use USB or LSB to demodulate one sideband. 

My old analog receiver (R4C)  seems to do a better job of delivering AM station audio to the speakers.
Yep, this is qualitative but I wonder if this is expected in AM/SAM mode for the 5000 or PSDR design. 
Has any other 5000 user noticed this?
Just a question about SDR, not a problem.  On SSB/CW/Digital all is FB.


Answers
Leave a Comment
Categories
6.5K

Software

8K

Radios and Accessories

528

Genius Products

152

Shack Infrastructure

1.5K

Operating Activities