Welcome to the new FlexRadio Community! Please review the new
Community Rules
and other important new Community information on the
Message Board
.
SmartSDR v1.9.9 Now Available for Download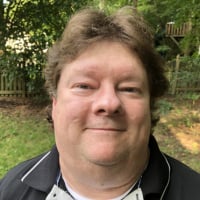 FlexRadio Systems announces the immediate availability of SmartSDR v1.9.9 for the FLEX-6000 Signature Series SDRs.  SmartSDR v1.9.9 is a maintenance release containing new features and fixes for previously identified software defects. The SmartSDR 1.9.9 release contains new software for SmartSDR for Windows, SmartSDR for Maestro, SmartSDR CAT and DAX.  SmartSDR for Windows, which includes SmartSDR CAT and DAX can be downloaded from the
FlexRadio Systems web site
. Please download and review the
SmartSDR v1.9.9 Release Notes
 prior to installing SmartSDR v1.9.9 to ensure an optimal software installation experience.
The following highlights are SmartSDR for Windows specific features:
N1MM+ F-Key Stacking Bug Corrected:  When using N1MM+, pressing F key macros repeatedly (command stacking) did not send the correct CW.  This issue has been fixed. (Defect #3942)
DAX TX Improvement:  A defect that would result is packet loss when the TX and MIC streams were enabled simultaneously has been corrected. (Defects #3945).
Radios Would Fail to Connect if Used on Public IP Network Address Space:  A security feature added to SmartSDR v1.9.7 prevents radio clients from connecting to the FLEX-6000 if both were using public IP address space to prevent unauthorized access to the radio.  An option has been added to relax this restriction if the radio and client are on a public, routable IP network.  Please see the Requirements and Best Practices for Installing SmartSDR for Windows 1.9.9 in the SmartSDR v1.9.9 Release Notes for more details. (Feature #3996).
The cumulative SmartSDR v1.9.9 Change Log detail is listed below.
-------------------------------------------------------------------------------
v1.9.9 2016-09-21
-------------------------------------------------------------------------------
General Release of SmartSDR for Windows and SmartSDR for Maestro
-------------------------------------------------------------------------------
v1.9.8 Alpha 2016-09-16
-------------------------------------------------------------------------------
#3942 CAT: Fixed Winkeyer emulation timing issue that caused N1MM F key stacking not to work properly
#3708 CAT: Fixed several other Winkeyer emulation issues
#3979 Maestro:  Internal battery will no longer drain when left on on the Startup Screen without a power source
#3946 Maestro: Fixed Mic Bias and Mic Boost state confusion
#3975 Maestro: Cancel button in Startup is no longer enabled after Download completes
#3976 Maestro: Will no longer Autostart when the radio is in use
#3969 RTTY Slice line markings now appear properly on startup and Global Profile loads
#3996 Added option to disable enforcement of private IP connections
#3945 Fixed bug causing DAX Errors when using combination of Remote, DAX Audio, and DAX Mic Stream
Leave a Comment
Categories
6.2K

Software

7.8K

Radios and Accessories

411

Genius Products

119

Shack Infrastructure

1.3K

Operating Activities