Welcome to the new FlexRadio Community! Please review the new
Community Rules
and other important new Community information on the
Message Board
.
SmartSDR for iOS Mic Boost problem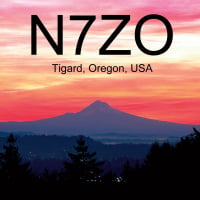 First off, SmartSDR for iOS is a lovely app.  Marcus, you should be very proud of it.  That said, being a young app, it still has a few expected nits.  My problem is with the Mic Boost setting.

I am running a pair of 6700's and use a Symetrix 528E as a preamp so that I can split the mic signal into both 6700's.  As a result, I do not want the "+20dB" enabled on the SSDR Phone settings panel.  This setup works very well locally.

Now, with SSDR for iOS (version 1.0.2), I have been having problems getting a loud enough mic level.  With the internal mic on my iPad Pro, even enabling "Mic Boost" and setting the mic gain to 100 does not get my peak mic levels to 0 dB.  Typically, the peak reading only reaches half scale and RF power output is very low.  Using the mic in the earbud cable is better, but still does not reach 0dB unless I scream.  So problem number one is insufficient mic gain.  Interestingly, if I use my Logitech Bluetooth headset, I get plenty of mic volume as long as I have the "Mic Boost" in the iOS app enabled.

But here is the second and greater problem.  SmartSDR for iOS shares its "Mic boost" setting with the hardware mic boost in radio.  When I use the 6700 with the local mic (plugged into the back) I do not want the +20dB enabled.  When I use the OS app, I need the "Mic boost" enabled.  I am constantly having to go to the settings panel to turn this setting on and off.

So, question #1:  Is there a way to make the iOS mic boost independent from the hardware mic boost (specifically, the +20dB gain for the front and rear mic connections on the 6700)?

And question #2:  How can I get more gain for the iPad internal and earbuds mics?

Thanks, Bob, N7ZO.
Comments
Leave a Comment
Categories
6.3K

Software

7.9K

Radios and Accessories

459

Genius Products

137

Shack Infrastructure

1.4K

Operating Activities