Welcome to the new FlexRadio Community! Please review the new
Community Rules
and other important new Community information on the
Message Board
.
Single Point of Failure Remote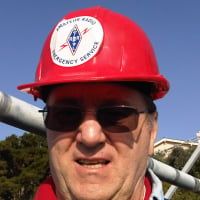 KY6LA_Howard
La Jolla, CA. Paris and Sablet France
Member
✭✭✭
I have been REMOTING from my son's winery in Northern California this Week. When I went to try SmartSDR for iOS v1.0.2 yesterday I could not connect. Trying my various backup connections it is pretty obvious that my internet connection in La Jolla is down as none of my other servers are reachable as well. Fortunately I am still in the USA and will fly back to La Jolla on Friday. So I won't be off the air too long this time. The DREADED SINGLE POINT OF FAILURE HAS STRUCK. I have backups and UPS on everything as well as multiple servers etc. BUT my single point of failure is a single Internet connection with a single modem and single router on the critical path. In this case, I am pretty sure it is the one UPS that powers the modem and router that failed. Likely the battery had gone which is an easy fix. My most obvious solution is to add a second Internet line, modem and router and run a second subnet. Possible but I am time limited before we head back to France next week so I don't think I can get that working before I leave Anyone have any bright ideas as to how I might eliminate the single point of failure?
Answers
Leave a Comment
Categories
6.5K

Software

8K

Radios and Accessories

531

Genius Products

152

Shack Infrastructure

1.5K

Operating Activities