Welcome to the new FlexRadio Community! Please review the new
Community Rules
and other important new Community information on the
Message Board
.
waterfall rate slower now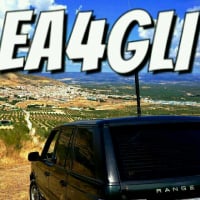 It seems to me the waterfall rate when the Slider is at 100 and you zoom in is slower than it is displaying. The scale has a marker every 2 seconds and I am timing the waterfall at over 3 seconds in that span.
Measuring method
I take a horizontal line in the waterfall produced by noise and I start the stopwatch when it reaches 2 seconds and stop it at 4 seconds. I know I will not be exact, but it is consistently in the 3 seconds range
The Scale changes depending on the rate but anything between 86 and 100 rate will still keep the scale at -2, -4, -6, etc... which is odd. There isn't a clear direct relation between the rate number and the actual speed.
The slower pace of the waterfall was noticeable to my **** eye because before I could easily see the dots and dashes on CW and now they get "mashed" together.
When I zoom out the speed goes back to the correct speed. I can time it with a speed watch and it is consistently 2s vs the 3s when I am zoomed in.
Comments
Leave a Comment
Categories
6.5K

Software

8K

Radios and Accessories

531

Genius Products

152

Shack Infrastructure

1.5K

Operating Activities