Welcome to the new FlexRadio Community! Please review the new
Community Rules
and other important new Community information on the
Message Board
.
2016 IARU HF Contest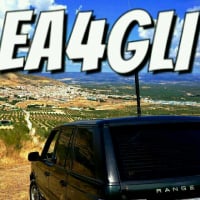 I had a great time with this year's IARU HF Contest.
Conditions were not great. 10m was completely close and very bad propagation on 15m. I had to concentrate on 20m and then try to add multis on 40 and 80m. I just did SSB.
I like this contest, it's manageable family wise, as it started at 8AM EST on Sat and finished 8AM on Sun. I took extended breaks to prepare the BBQ and spend time at the pool with the kids.
I end up using mostly SmartSDR for Windows instead of the Maestro. Not being able to use TNFs on the Maestro make it less usable in a contest environment with plenty of stations on top of each other. I really look forward to being able to use both Maestro and SmartSDR in the near future.
I used N1MM+ with the software voice keyer which worked flawlessly.
I also tried VOX for the first time in this contest and being able to use n1mm+ voice keyer via DAX together with VOX is great on SmartSDR 1.8  Didn't end up with pain in my foot!
Setting up the Voice recording is very easy.
I used my own headset connected to the Flex radio.
I selected Mic Stream in DAX Control Panel and made sure TX Stream was OFF.
With N1MM+ open at the log window I simultaneously click on Ctrl+Shift+F1 (which starts the recording) and click Ctrl+Shift+F1 again to stop. It might take a few tries to get it timed correctly. I do the same thing for the Exchange (F2) and for my callsign alone (F4).
Just make sure you select the right audio device inside N1MM+, then make sure you turn Mic Stream OFF and TX Stream ON on DAX Control Panel.
Bug
. I think it has been mentioned elsewhere but Mic level will not work for a microphone connected to the front of the radio when DAX is enable and PTT is activated by VOX.
I hope you guys had a chance to work some stations and enjoy some radio this weekend.
Comments
Leave a Comment
Categories
6.8K

Software

8.3K

Radios and Accessories

626

Genius Products

198

Shack Infrastructure

1.8K

Operating Activities