Welcome to the new FlexRadio Community! Please review the new
Community Rules
and other important new Community information on the
Message Board
.
New DL8MRE iPad/iPhone APP - at Dayton Flex Dinner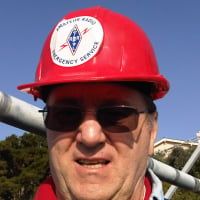 With Marcus' permission I will demoing Marcus, (DL8MRE),  New ALPHA version IPad/iPhone App at Dayton Flex Dinner and possibly at the Flex booth.
Since this is an ALPHA stage product, IT WILL NOT BE AN OFFICIAL DEMO but I will have my iPad with me during Cocktail Hour and at my Table if you want to see it...  and I do not want to take away from the Announcements and other Demos at the Flex Dinner...
In many ways it's similar to Stu K6TU app BUT in many ways it's different.
Here are some highlights of the differences:
 1. Spots on the display work
2. Snap to frequency selection.  Much easier to tune than K6TU
3. CWX works
4. TNF works
5.  Close emulation of SSDR.  (Good and Bad)
6.  Region Band map on the display ( but USA does not obey the rules)
7.  Works for BOTH iPad and iPhone
The jury is out as to the touch screen emulation as K6TU is more Ipad centric.  So if you are comfortable with the iOS paradigm, K6TU feels more natural than a SSDR emulation.
Each will have people who prefer one operating paradigm  over the other.
It is still an alpha and Marcus needs more testers to find all the bugs
However he is pretty close to having a finished product that might likely be ready by July in Apple App Store
NO HE IS NOT DOING AN ANDROID VERSION...He apparently found that Android is just too difficult to support because there are so many difference in Android versions between devices and manufacturers...
Screen Shot with Menu's and Spots
Screen Shot with Menu Hidden
Comments
Leave a Comment
Categories
6.7K

Software

8.2K

Radios and Accessories

573

Genius Products

167

Shack Infrastructure

1.7K

Operating Activities