Welcome to the new FlexRadio Community! Please review the new
Community Rules
and other important new Community information on the
Message Board
.
Dirty JT65 Transmit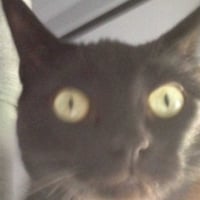 I seem to remember reading a few posts about dirty transmit signals, well tonight I got mine.

I had my 6500 running for probably a week without a restart.  I have been working CW mostly trying to get the K5P and VP8 stations.

I went up to 40m LSB and did a few short QSO with the amp on.  I switched to the provided radiosport profile and got good results.

I then decided to play some JT-65.  The signal didn't look right and my computer speakers were making a little noise I wasn't used to hearing but a guy did come back.  However when I called CW someone sent:

WS7M CHECK SIGNAL

So I did Ken's trick and did the xvrtr and full duplex and yes it was nasty.  I played with DAX gain, nothing seemed to help.  So I simply quit everything, remote depowered the radio, restarted it and now the signal is clean under the same exact configuration.

Interesting.
Answers
Leave a Comment
Categories
6.3K

Software

7.9K

Radios and Accessories

459

Genius Products

137

Shack Infrastructure

1.4K

Operating Activities