Welcome to the new FlexRadio Community! Please review the new
Community Rules
and other important new Community information on the
Message Board
.
DAX RX 1.6.17 Audio Crackling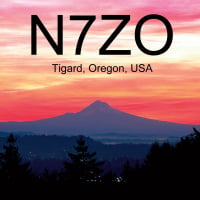 I have
been running SSDR 1.5.1 successfully on a Windows 7 desktop computer (Core i7, wired Ethernet, etc.).
Since I upgraded to 1.6.17, I have been having intermittent crackling on my DAX RX channels.  This is audible when listening to the audio (selecting "listen to this device" on the Sound control panel) and visible as energy outside the expected bandpass spectrum on the FLDigi waterfall and other audio programs.  The DAX RX audio is bad enough that my digital decoding is very poor.  Audio directly from the radio and from "Remote" is fine.
Here is an image of mild crackling as viewed on FLDigi when the radio is in RTTY mode with 500 Hz bandwidth.  Note the blue to the left and right of the main bandpass. It gets worse.
I downgraded to 1.5.1 and the crackling has gone away.
Has anyone else seen this?  If I am alone, I will try some more troubleshooting after K5P and the VP8's are QRT.
Note that the DPC latency checker looks very good and I followed full un-install and reboot procedures when upgrading to 1.6.17.

73, Bob, N7ZO
Comments
Leave a Comment
Categories
6.9K

Software

8.4K

Radios and Accessories

658

Genius Products

213

Shack Infrastructure

1.9K

Operating Activities