Welcome to the new FlexRadio Community! Please review the new
Community Rules
and other important new Community information on the
Message Board
.
FlexRadio Now Carrying Radiosport Headsets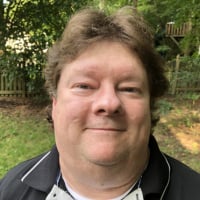 FlexRadio Systems today announced the addition of
radiosport
headsets and accessories to their product line offerings.   Optimized for communications applications, the
radiosport
line by Arlan Communications provides amateurs with a highly rugged solution known for both noise reduction and comfort.  Since 1992 Arlan Communications has delivered more that 2.5 million headsets to industries such as aircraft, emergency response, industrial, public safety and racing.
FlexRadio Systems employees and customer alike have found the
radiosport
products to be their headset of choice.  
"Radiosport headsets are extremely durable, the sound is excellent and they also have great isolation"
, said Steve Hicks, VP of Engineering at FlexRadio Systems.  
"One contester who is using them commented that before these headsets, everyone had to leave the shack where everyone was operating to hold a brief conversation, but now conversations do not bother operators at all because of the excellent isolation"
.  In addition, a number of DXpeditions  have used radiosport headsets the past two years including the 2014 Amsterdam Island FT5ZM operation that racked up more than 170,000 QSOs.  All of those 10 headsets were purchased by the operators of the DXpedition. Top operators around the world have or are making the move to
radiosport
headsets. 
With all this evidence piling up, it made sense to offer
radiosport
headsets to all of our customers.  As of November 19, 2015, we have added the radiosport headset line and various accessories to our product line.  Arlan Commuications has customized the headsets for our customers by configuring the options for our radios as well as placing a FlexRadio logo on the bonnet.  You can see pictures of what we've done with them and how they are configured in our Online Store at
http://cart.flexradio.com/Radiosport-Products_c_35.html
.  I hope you'll agree that
radiosport
headsets are the perfect complement to FlexRadio transceivers.
Leave a Comment
Categories
6.7K

Software

8.2K

Radios and Accessories

574

Genius Products

168

Shack Infrastructure

1.7K

Operating Activities