Welcome to the new FlexRadio Community! Please review the new
Community Rules
and other important new Community information on the
Message Board
.
Flex data via API (or not!)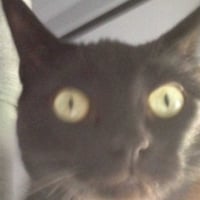 Hello Flex Programmers,
Finally I've found some time to start to play with the ethernet API.  For many reasons I'm not directly using the FlexLib.  I can and may to learn some of this stuff but right now I'm poking around using C++.
So far I can discover and connect to the radio no problem.  Once connected similar to the FlexLib API I can subscribe to slices etc.  All going reasonably well.
My question is simple.  The Wiki states:
The SmartSDR Command API which is used to command the radio and receive streaming status information from the radio. The command API uses TCP/IP port 4992.
Streaming data is sent from the radio in the VITA-49 format from UDP/IP port 4991 to targeted clients. This data carries:

FFT data used in panadapters and waterfall displays
Metering protocol which provides meter data on the radio itself as well as receivers and such
Oscilloscope data used to draw audio vs. time data
Streaming I/Q data for demodulation by other computer software

Discovery protocol which announces the radio's presence on the local network for facilitating client connections sent to UDP port 4992
So as I test I connect to the radio using TCP port 4992.  I also at the same time during that connection setup a handler for UDP port 4991 as specified above to receive streaming data.
My problem is nothing ever shows up over that UDP port.  IE if I do "sub meters all" I get the command response with a bunch of data on each meter but I get no output from the meters over the UDP port.
Clearly I'm missing something simple so I'm hoping I'm just not following some required step.
If no one has a suggestion then I will try to do the same thing using the FlexLib API and see if I can discover where I went wrong.
Thanks in advance - Mark
Answers
Leave a Comment
Categories
6.4K

Software

8K

Radios and Accessories

488

Genius Products

144

Shack Infrastructure

1.4K

Operating Activities