Welcome to the new FlexRadio Community! Please review the new
Community Rules
and other important new Community information on the
Message Board
.
Question for Java Developers - Multiplatform GUI classes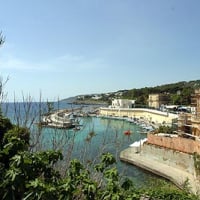 Hello,
I would like to know if someone is aware of a "true" multiplaform GUI library for Java applications.
I am struggling using SWT framework but it seems it is tightly coupled with os libraries, even if you try to use the deployment swt.jar archive released for each specific O.S.
I am in a kind of paradox as at the moment I am having success getting rid of TX/RX libraries. For interfacing with RS232 ports I am using the Java Simple Connector Library
https://code.google.com/p/java-simple-serial-connector/
and it works flawlessly with Windows, Linux and Mac. Up today I have no need to recompile the project going from one os to the other.
I decided to open this post because the same information/hint could be helpful to other friends.
73' Enzo
iw7dmh
Answers
Leave a Comment
Categories
5.8K

Software

7.4K

Radios and Accessories

261

Genius Products

69

Shack Infrastructure

964

Operating Activities