Welcome to the new FlexRadio Community! Please review the new
Community Rules
and other important new Community information on the
Message Board
.
SmartSDR TCP/IP - Trying to use metering protocol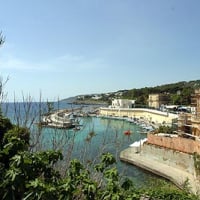 Hello,
here is the meter list of my 6300 with two slices enabled.
I would like to implement a monitor for the following values:
1- S-Meter for each slice
(20 & 24)
2- RF Power
(15)
3- SWR
(17)
4- Real-time audio input level
(??)
5- Real-time compression level
(??)
6- Power amp temperature
(18)
7- Operating Voltage
(13)
As I am not familiar with this part of the protocol I would like your help to identify the correct meter id. In brackets I wrote the number I suppose it is correct while I have really no idea about real-time audio input and compression meters (I am refferring to meter bars you can see when you select SSB mode in SSDR).
I am wondering if id numbers are fixed or if they can be changed when the rig is restarted.
Also, using the command protocol, I can't start the meter updates stream. When I send se command
C12|meter updates on
I get sistematically the following response error
R12|50001000|
.
What is wrong here?
Last but not least I would be glad if you could give me a link (docs or previous posts) that can help me to parse Vita packets.
Thank you very much
73' Enzo
iw7dmh
Answers
Leave a Comment
Categories
6.7K

Software

8.2K

Radios and Accessories

573

Genius Products

168

Shack Infrastructure

1.7K

Operating Activities