Welcome to the new FlexRadio Community! Please review the new
Community Rules
and other important new Community information on the
Message Board
.
Using a flex radio to adjust other radios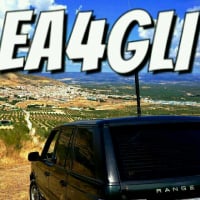 EA4GLI
Salvador
Member
✭✭
Adjusting the Flex 1500 using WWV is very simple. I love that feature. Once you have your Flex 1500 adjusted you should be in a position to use that same flex radio to adjust other "regular" radios that might have gone out of frecuency.

Back home in Spain, to get your radio checked at a reputable shop you have to pay $100 plus shipping back and forth, unless the shop is driving distance.
That normally includes looking at all the parameters and adjusting when needed.
I imagine the main adjustments are making sure power output is within spec, that the meter measures things correctly and most importantly to make sure you are transmitting on the same frecuency as in the display.

It seems that the average proper lab to conduct this type of work requires an Oscilloscope, a Signal Generator, a Dummy load and a decent RF and wattimeter.

My question/idea is to use the Flex 1500 as the Oscilloscope and Signal generator.

What are some of the things I should keep in mind if I want to do this?

I imagine using some type of attenuator to send RF into the FLex 1500 would make sense.
Using a good power supply, etc..

What else can you guys think of? Does it make sense to use the Flex instead of spending about $500 for a decent oscilloscope and another $200 for a Signal Generator? 
Leave a Comment
Categories
5.2K

Software

6.9K

Radios and Accessories

122

Power Genius Products

26

Shack Infrastructure

593

Operating Activities