Welcome to the new FlexRadio Community! Please review the new
Community Rules
and other important new Community information on the
Message Board
.
Remoting Contacts FINALLY COUNT for DXCC - Sales Opportunity for V2.0 WAN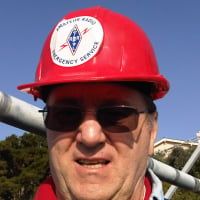 KY6LA_Howard
La Jolla, CA. Paris and Sablet France
Member
✭✭✭
I knew it would happen eventually. The ARRL has upgraded DXCC rules to 21st century technological reality. You can now remote FROM anywhere thru a land station and have it could towards DXCC For me it means that hundreds of DX contacts I have made sitting in bars around the world finally count.... They gave hams the discretion as to how they wanted. To claim contacts. This is now a huge sales opportunity for V2.0 WAN Here is what the ARRL said The DXCC Rules changes, which affect Section I, subsections 8 and 9, explain and extend how contacts with remotely controlled stations now may be applied toward the DXCC award. According to ARRL CEO David Sumner, K1ZZ, the changes are subtle but significant. The modified rules make clear that contacts with legally licensed, land-based, remotely controlled stations count for DXCC, but the control point -- the operator's location -- of a remotely controlled station no longer has to be land based; the operator can be literally anywhere. "It has always been permitted for a QSO to count for both stations, if either station was operated remotely from a control point within the same DXCC entity," Sumner explained. "Now the location of the operator doesn't matter; the operator could be on the far side of the Moon, if he or she could figure out how to remotely control a station on land back on Earth from there." Transmitter location continues to define a station's location, and, for DXCC purposes, all transmitters and receivers must be located within a 500 meter diameter circle, excluding Under the old rules, if either station was operated from a control point in anotherDXCC entity, the contact did not count for DXCC foreither station. "This was unenforceable unless someone was transparent about what they were doing," Sumner said. The Board further adopted a new rule, now Subsection 11 (subsequent rules have been renumbered accordingly), that acknowledges the reality of the technology enabling remote operation, and it puts greater responsibility on individuals when it comes to applying that technology ethically and responsibly. "Issues concerning remotely controlled operating and DXCC are best dealt with by each individual carefully considering the ethical limits that he/she will accept for his/her DXCC and other operating awards," the new rule states. It adds, in part, "the owner of these achievements needs to be comfortable standing behind his/her award and numbers. Peer attention has always been a part of awards chasing, of course, but in these times with so many awards and so many players, it is more important than ever to 'play the game ethically.'" Subsection 11 acknowledges that technological advances "add to the difficulty in defining rules for DXCC," but stresses that the intent of the rules is what's important. "It will continue to be up to the operator to decide what types of legal remote control operating he/she will use (if any) to contribute to an operating award," the new rule concludes.
Leave a Comment
Categories
5.2K

Software

6.9K

Radios and Accessories

122

Power Genius Products

26

Shack Infrastructure

595

Operating Activities