Welcome to the new FlexRadio Community! Please review the new
Community Rules
and other important new Community information on the
Message Board
.
Configuring a pc for having Flex devices control and Internet access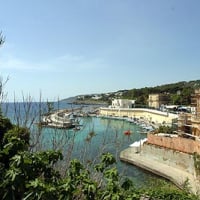 Hello,
I'm not a networking man but I tried anyway to expand my network configuration to connect, at the same time, multiple computers to my Flex 6300.
The router I usually use for Internet access is inaccessible to connect the Flex, and so far I used my Flex whith a direct cable connection to my pc. Using this configuration the computer can be used both for radio control and for Internet access.
When I decided to add a dedicated router for Flex, the radio and SSDR have worked as expected but pc stopped to have Internet access.
To solve this problem you had to set properly the dedicated router and the network interface.
Here are my simple notes, hoping that could help someone else, but I'd like to know if you have had this problem and how did you solved it
73 'Enzo
iw7dmh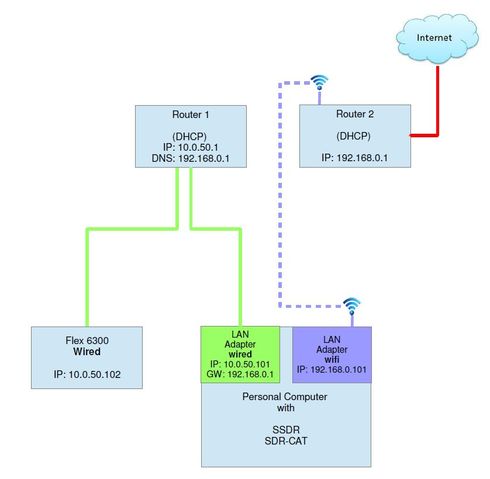 - Router 1 has no-Internet access nor direct connection to Router 2.
- Each router has its own dhcp server with two different network classes address.
- Configure Router 1 DNS host using Router 2 IP address.
- Configure "Lan wired adapter" using Router 2 as default gateway and specific metric value (no default "automatic" option) - See below
Comments
Leave a Comment
Categories
6.2K

Software

7.8K

Radios and Accessories

406

Genius Products

118

Shack Infrastructure

1.3K

Operating Activities