Welcome to the new FlexRadio Community! Please review the new
Community Rules
and other important new Community information on the
Message Board
.
CESSB Questions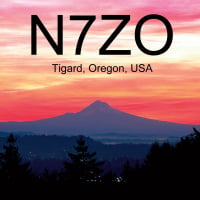 In David's QEX CESSB article, he mentions several times of the value of baseband audio processing applied before his algorithm:
"It is possible to overdrive the algorithm by driving the baseband "RF clipper" into a few dB of clipping beyond what is necessary to remove the Hilbert transform overshoots. This will provide a further increase in average power. I think it is better to do baseband audio processing, however, and let the CESSB system only remove overshoots.  Historically, baseband audio processing was not considered particularly effective for increasing average SSB power — because of envelope overshoots. This is no longer true, with the introduction of CESSB. With baseband audio processing, sophisticated multiband compression and clipping is possible, with better results than a simple single-band RF clipper."
And
"The processing used does not produce any significant audible artifacts. It may be used in conjunction with speech processing."
And
"The system only affects transients that would produce overshoot. Audio com­pression to increase density, compression, peak limiting, and so on should be applied before the audio input to Figure 11."
This raises the following questions for the 6000 series implementation:
1.       What baseband audio processing is applied before the CESSB algorithm?
2.       What does the NOR-DX-DX+ control do?  Is it simply overdriving the algorithm as mentioned above?
Answers
Leave a Comment
Categories
6.7K

Software

8.2K

Radios and Accessories

575

Genius Products

168

Shack Infrastructure

1.7K

Operating Activities