Welcome to the new FlexRadio Community! Please review the new
Community Rules
and other important new Community information on the
Message Board
.
Corrupted Firmware?? PSDR 2.7.2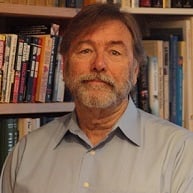 My 5000 is in its box for a trip to Austin tomorrow but thought I'd ask about the firmware anyway.  The ham in me can't easily accept an open electronics issue in the shack. 

The rig no longer keys from the CW key jack (key jack OC voltage and CC current seem fine).  Works fine with CWX and all other modes and in all respects.  It could be hardware, or maybe firmware. I found another ham with this problem (his 5000 also on the way to Austin he says) also, and a few distant references in the old archives but no solutions.

The question:  Does the PSDR 2.7.2 Integrated Installer flash the firmware if the radio already has the latest?  I have a suspicion, weakly supported, that the firmware is somehow corrupted and the installer does not re-flash when PSDR 2.7.2 is first installed if it reads the latest revision already installed in the hardware. 

What I have done is completely uninstall 2.7.2 (win 8.1).  Then I downloaded the 2.7.2 installer from Flex and re-installed.  Install runs normally.  But at the end of it still no CW operation. 

So how do you know if the firmware ( latest ) needs to be flashed because of a slightly corrupted file?


Answers
Leave a Comment
Categories
6.4K

Software

8K

Radios and Accessories

488

Genius Products

145

Shack Infrastructure

1.4K

Operating Activities