Welcome to the new FlexRadio Community! Please review the new
Community Rules
and other important new Community information on the
Message Board
.
Memory leak in SSDR 1.2.17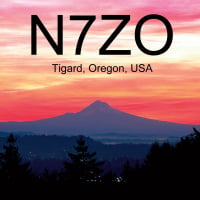 Since I have installed 1.2.17 I have noticed my computer starts getting sluggish after running SSDR for 24 hours or so.  The task manager reports SSDR is using 650MB of memory.  I quit SSDR and the computer's responsiveness is restored.   I restart SSDR and the memory usage is only 146MB  (This is with 3 panadapters, 3 slices, and 3 DAX channels) but slowly climbs until the problem reoccurs after about 24 hours.

I did not have this problem with 1.2.1.

The computer is an i7 with 16GB of memory running up-to-date Windows 7 64-bit.  The radio is a 6700.

Comments
Leave a Comment
Categories
6.9K

Software

8.4K

Radios and Accessories

657

Genius Products

213

Shack Infrastructure

1.9K

Operating Activities