Welcome to the new FlexRadio Community! Please review the new
Community Rules
and other important new Community information on the
Message Board
.
PC Causing Noise On Display and in Audio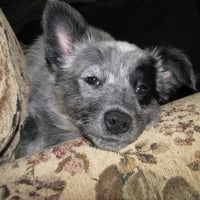 When the 6700 is connected to my desktop PC; I am noticing audible and visible (on the display at somewhat regular intervals) noise on the 20-15 meter bands. I disabled the WiFi and the problem remained unchanged. The only way I can totally remedy the problem is to use the old ThinkPad, and then there is absolutely no noise. My preference is to use the desktop PC rather than the old TP. I am guessing there is something in the PC causing the problem. Any ideas where I should look next?
The PC is a home built unit (Antec metal tower case w/ Corsair 400W PS), Intel 2.5 gHz Core2 Quad, 4GB RAM, and Win-7 SP1. 
Here is the display:
Thanks in advance for the assistance.
Answers
Leave a Comment
Categories
6.9K

Software

8.4K

Radios and Accessories

657

Genius Products

213

Shack Infrastructure

1.9K

Operating Activities