Welcome to the new FlexRadio Community! Please review the new
Community Rules
and other important new Community information on the
Message Board
.
Remote IPad Operation of 6000 series using Parallel Access App --- Update. June 17, 2014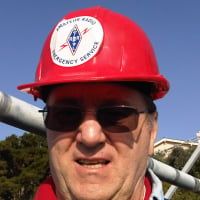 KY6LA_Howard
La Jolla, CA. Paris and Sablet France
Member
✭✭✭
On June 17, 2014 Parallels released an update to their "ACCESS" iPad Remote Access App which finally fixed the issue with using the iPad microphone remotely It looks to be a major fix What thus means is that I will no longer need to run Skype for Audio at the same time as. I run Access to control the radio. As I have stated previously. I prefer Access over Teamviewer because Access seems to give SSDR a Native iPad Look and feel. I am still in Paris and then Freidrichshafen until the end of the month so all my set ups of my 6700 in San Diego are being done remotely via Access. Initial SSB QSO audio reports using my $24 Logitech Bluetooth Headset over the iPad over a 4G phone connection and also over WIFI to the 6700 have been positive. However since I am remote from my base station I can't provide a full,comparative analysis nor can I easily provide photos of the full setup until I return to the USA. All in all it seems to be a major improvement and is one step closer to achieving the dream of a true Native iPad SSDR app. BTW. Been running JT65 iPad remote QSO via Access while waiting for the XYL shopping. What a great fun way to **** boring shopping time.
Leave a Comment
Categories
5.2K

Software

6.9K

Radios and Accessories

122

Power Genius Products

26

Shack Infrastructure

595

Operating Activities