Welcome to the new FlexRadio Community! Please review the new
Community Rules
and other important new Community information on the
Message Board
.
Enhancement to let you drag a panadapter to another monitor.
With the addition of the waterfall, the screen real estate is filling up quickly when running multiple panadapters.   Even with 3 or 4 and it gets pretty crowded.  Some folks have 2, 3 or 4  monitors available and that could help.
Idea
- allow the panadapters to be docked on another monitor.  For example, the Chorme brower allows you drag a tab to another monitor.   As you can see in the video, you can drag a panadapter to another window but of course it won't stay. 
I know docking panels has been suggested before but I couldn't find a reference to moving them to another monitor.  Let me know if this has already been suggested and is redundant.   There are probably other (and maybe better) ways to utilize multiple monitors.  For example, allowing  multiple instances of SSDR might work well.  
Regards, Al / NN4ZZ  
al (at) nn4zz (dot) com
http://youtu.be/wimUaHkjB6E
Video shows SSDR on the left, and attempt to drag to the monitor on the right.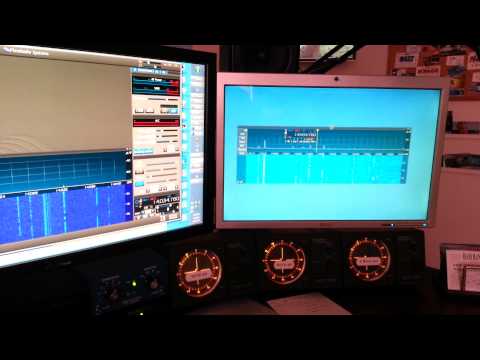 Comments
Leave a Comment
Categories
6.3K

Software

7.9K

Radios and Accessories

436

Genius Products

126

Shack Infrastructure

1.3K

Operating Activities