Welcome to the new FlexRadio Community! Please review the new
Community Rules
and other important new Community information on the
Message Board
.
ALC with Expert 2K-FA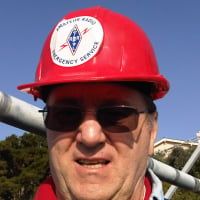 KY6LA_Howard
La Jolla, CA. Paris and Sablet France
Member
✭✭✭
When I connect the ALC from the Expert 2K-FA to my 6700 and enable the ALC in hardware, the ALC totally clips the signal.  Likely I have too much drive power?

But if I run the combination without the ALC enabled using DDUTIL to limit Power to the 2K-FA everything seems OK.

The ALC from the 2K-FA ranges from 0V to -11V
BUT the 6700 is limited to a range of  0V to -4V

I could built a small interface to limit the voltage to -4V to the 6700  and likely dampen the ALC effect but I am not sure its worth the effort?

What is everyone else doing with ALC?

Do you use Hardware ALC? 

Or do you use DDUTIL to Limit Power?



Answers
Leave a Comment
Categories
6.3K

Software

7.9K

Radios and Accessories

435

Genius Products

124

Shack Infrastructure

1.3K

Operating Activities