Welcome to the new FlexRadio Community! Please review the new
Community Rules
and other important new Community information on the
Message Board
.
K6TU Control V1.3 now available - a workflow must have!
If you are a serious Dxer or Contester, operating work flow efficiency should be a top of mind issue for you.  Quick and easy access to all the radio controls, configuration profiles etc are key elements of workflow.
The latest release of K6TU Control is now available as an iPad application in the Apple App Store.
This release adds:
Full support for SmartSDR V1.1.3
Mode specific DSP controls including APF support for CW
Optional synchronization of active slice bi-directionally with SmartSDR
At-a-glance status display for all slices including frequency, mode, DAX, RIT/XIT
Minor bug fixes
Active slice synchronization with SmartSDR significantly streamlines workflow - select a slice in SmartSDR and the detail and configuration of that slice are immediately available on the iPad app.
Select a slice in the iPad app and SmartSDR will follow - highlighting the slice in yellow and moving FlexControl tuning to the now active slice.
This is a big improvement for DX chasing when operating split, monitoring multiple stations perhaps on different bands and wanting to change tuning or TX focus.
K6TU Control also provides operating Profiles that store most of the radio configuration parameters including audio set up (TX/RX equalizer, compression level, audio levels and source), mode specific filter assignments which you can edit to suit your requirements.  Restore a profile with a single touch and the radio configuration will be set including filter bandwidths (TX and RX) by mode.
Filter setting can be easily added, edited or deleted to match your requirements.  For example, I have different profiles to each contesting mode (CW, Phone and RTTY) as well as for DX chasing or rag chewing.  This way I can quickly reconfigure my audio and filter settings for my current operating requirements.
Mack W4AX put together this video which demonstrates many of the features of the application.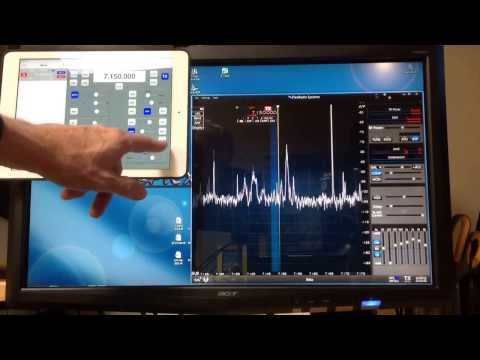 https://www.youtube.com/watch?v=4TCaM-AZLzM
You can find more details about the application on the K6TU.NET web site at:
http://k6tu.net/ipad/k6tucontrol.html
and then see the application in the Apple App store at:
https://itunes.apple.com/us/app/k6tu-control/id741512884?mt=8
If you have the app, please take a moment to review the app via the Review link accessible from the App Store application on your iPad or in iTunes.
73 and hope to work you in the contests!
Stu K6TU
Leave a Comment
Categories
6.6K

Software

8.1K

Radios and Accessories

545

Genius Products

158

Shack Infrastructure

1.6K

Operating Activities