Welcome to the new FlexRadio Community! Please review the new
Community Rules
and other important new Community information on the
Message Board
.
Creating a FlexRadio Community user account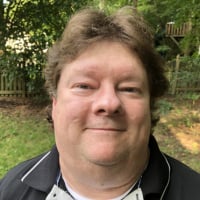 If you do not have a user account for logging on to the FlexRadio Support Community, please follow the instructions below: After accessing the community, the first thing you need to do is create a user account in order to log in and begin posting and answering questions from fellow Flexers on the Community. To do this, click on the link at the top right hand corner that says "Sign Up" to display the Login dialog box. You will not be initially presented with the options to create a new account.
You must click on the link at the bottom of the Login dialog box that says "Or, create a new Get Satisfaction account..." to create your account
unless you have an existing account with another GetSatisfaction community which in that case you can log into the FlexRadio community without creating an account. (GetSatisfaction is the community software solution we selected as our support community provider) To create a new user account, enter the name you want displayed as a support community member. Then enter a valid e-mail address and a password (must be at least 8 characters) that must be entered twice to verify it was entered correctly. The last step is to enter the CAPTCHA verification phrase exactly as it is shown in the displayed image. Then click on the "Sign Up" button. If your login was successful, the link at the top right hand corner of your web browser will show
"Your Dashboard & Account"
. You may want to take this time to edit your FlexRadio Systems Community profile by clicking on the "Your Dashboard & Account" link and then clicking on the Edit Profile button. You can enter any profile information of your choosing. Just click on the "Save Details" button when you are done. To return to the FlexRadio Support Community just use the community URL:
http://community.flexradio.com/
Leave a Comment
Categories
6.5K

Software

8.1K

Radios and Accessories

531

Genius Products

154

Shack Infrastructure

1.5K

Operating Activities