Welcome to the new FlexRadio Community! Please review the new
Community Rules
and other important new Community information on the
Message Board
.
M1Max - If you are not sure...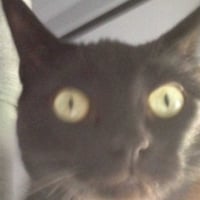 I have been using Intel based Macs since the start of 2020 and I've not been very happy. They run hot, the fans seem to always be on and my Intel MacBook Pro really wasn't usable on WiFi even with very good WiFi access points.
While still a nice laptop it was disappointing except for its ability to run windows. I could not close the cover without it going into panic and rebooting.
When I got a bonus from work I decided to try the M1Max based MacBook Pro. It was a risk as I really need to run windows at times and I was not sure how well this would. But I figured I could sell it if it was a disaster and not lose too much.
Well I'm very impressed to say the least! The battery life is unbelievable. I've had the laptop on battery for sometimes up to two weeks and it gets to like 30% and that is with SmartSDR and a bunch of **** running.
It runs SmartSDR on my WiFi very well. Some chattering but WAY WAY better than the Intel.
It has become a fun machine to have to run FT8 from anywhere in the house! Really a treat!
SmartSDR Mac is rock solid and has become my goto program for Ham Radio.
So if you are undecided on the M1Max I can simply tell you it runs great!
Comments
Categories
6.3K

Software

7.9K

Radios and Accessories

460

Genius Products

137

Shack Infrastructure

1.4K

Operating Activities