Welcome to the new FlexRadio Community! Please review the new
Community Rules
and other important new Community information on the
Message Board
.
Leo Bodnar GPSDO and noisy power supply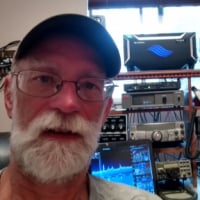 KD0RC
Broomfield, CO
Member, Super Elmer
Moderator
In case anyone else is experiencing this, I thought I would share. I bought a Leo Bodnar GPSDO, set it up for 10 MHz and connected it up to my Flex 6400. I powered it from a switching power supply, and it worked great - it put the Flex right on frequency within just a few PPB. So far so good.
I started noticing some bad noise peaks, but I could null them out with my ANC-4 noise canceller so I didn't think further about the origins of the noise. I needed my little switcher for a project, so I plugged the GPSDO into a USB port on my desktop computer. The noise peaks were gone! I can even run the switcher without causing noise in my receiver. It is the combination of a noisy power supply feeding the GPSDO that causes the problem.
So, if you get an external 10 MHz reference, be sure that it is using a clean power supply.
73,
Len, KD0RC
Comments
Leave a Comment
Categories
5.8K

Software

7.5K

Radios and Accessories

275

Genius Products

71

Shack Infrastructure

983

Operating Activities