Welcome to the new FlexRadio Community! Please review the new
Community Rules
and other important new Community information on the
Message Board
.
The DIY controller and a question for designers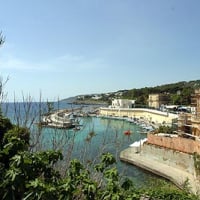 IW7DMH, Enzo
Member
✭✭
Now that my controller is completed I am thinking about the best way to key the rig in remote mode.
Probably my idea is ****, but I am wondering if the CWX APIs will provide, in the next future, two new commands like
KEY_LEFT_UP/KEY_LEFT_DOWN
and
KEY_RIGHT_UP/KEY_RIGHT_DOW
. In this way a client could use this two commands to key the Flex rig using either a straight key or a paddle connected in some way to a PC or tablet. I only have some doubts about possible delays but it could works.
In the meanwhile, if you are interested in a DIY project, here is a link where you can find all the building notes
http://iw7dmh.jimdo.com/arduino-flex-controller/
Below are some pictures and a list of the functions I have already implemented.
The encoder functions I mostly prefer are:
E3-E4 filter bandwidth
- they works toghether in HIGH/LOW - SHIFT/WIDTH mode. A long click on one of the two knobs can normalize (reset) the bandwidth to a default value (400 Hz for cw, 2700 fro SSB, etc.).
E7-E8 in display mode
: they can set panadapter zoom and min/max magnitude. Much better then equivalent mouse functionality.
VFO in display mode
: it set the panadapter center frequency but doesn't change the current VFO frequency. In this way you can go up and down the band without loosing the current qso frequency. I hope this function will be implemented in the new Maestro as I find it really helpful.
I used my it in the last WPX contest and in some DX contacts and, really, it changes the way you can interact with the rig.
Thank you Flex for giving us a great
open Api
system. 
73 'Enzo
iw7dmh
Leave a Comment
Categories
5.2K

Software

6.9K

Radios and Accessories

118

Power Genius Products

25

Shack Infrastructure

587

Operating Activities