Welcome to the new FlexRadio Community! Please review the new
Community Rules
and other important new Community information on the
Message Board
.
How to add remote CW contest capability to Flex-6000 without a remote PC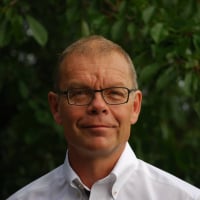 Kari Gustafsson SM0HRP
Member
✭✭
Flex-6000 series is a great contest radio. However, when running contests from a remote location (without a remote PC) present SDR software cannot produce local CW sidetone unless you use the built in CWX keyer and NOT use a logger program to automate it all. Flex will eventually come up with a solution soon but till then we need a solution. The solution is the Remote Rig concept and allows you to get sidetone without the need for a remote PC. After more than 5 years of serious DX-ing and contesting I believe that being without a remote PC at radio site greatly improves durability and robustness of the remote contest set up. For sure in a 48 h contest is my experience.  
I here provide a link from my blog to show how to set up the boxes for this: 
http://remotedxandcontestblog.sm0hrp.se/2018/02/04/how-to-add-remote-contest-capability-to-flex-6000...
The set up can also be used for FT8 and no DAX-usage if you do not have the available data bandwidth at the remote location (as I have). 
Leave a Comment
Categories
5.2K

Software

6.9K

Radios and Accessories

122

Power Genius Products

26

Shack Infrastructure

598

Operating Activities