Welcome to the new FlexRadio Community! Please review the new
Community Rules
and other important new Community information on the
Message Board
.
Flex 5000 - What is this odd panafall image?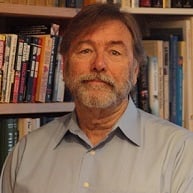 The image of the panafall shows many narrow signals, narrow spaced on the right side of the screen. They exist on the left but not as clearly.  These do not move when changing frequency, rather they stay in exactly the same place on the panafall.  This oddity seems to exist on all ham bands with varying amplitude.
I can get rid of this by re-installing the PSDR software. I am using the T11 version.  If I go back to the baseline PSDR 2.7.2, reinstall as if the 5000 is being installed for the first time and reinstall T11 (any iteration seems to do the same) the problem is always corrected. 
Does anyone have a clue?  Is this a dB that is being corrupted? If this was an analog rx I'd say some signal(s) were getting into the IF.  The way that I correct it feels like dB.
It's a little annoying and I know the correction, I'd just like to understand why these "apparent" signals appear.  Is this an indication in any way shape or form of an approaching hardware issue. 
https://1drv.ms/w/s!AloqAzRI-q1xibUG1MTgMi5Sn_caiQ
Answers
Leave a Comment
Categories
6.2K

Software

7.8K

Radios and Accessories

409

Genius Products

119

Shack Infrastructure

1.3K

Operating Activities