Welcome to the new FlexRadio Community! Please review the new
Community Rules
and other important new Community information on the
Message Board
.
DAX - 64bit driver installation issues (and workaround)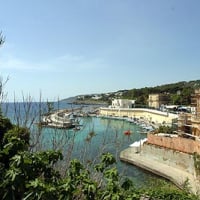 Hello,
after having installed SmartSDR 1.3.8 I didn't found any DAX driver in my 64-bit Windows 7 Professional system.
After more attempts (uninstall-clean-setup) I had to install them executing the specific setup program "SmartSDR_IQ_DAX_install.bat" in "C:Program FilesFlexRadio SystemsSmartSDR v1.3.864-bit DriversIQ_DAX" directory.
On the contrary, on a 32 bit Windows 7 system all DAX drivers are correctly installed.
I don't know if it is the correct behaviour but, if so, I can't find any information nor in SSDR manual nor in Realease Notes documents.
I also have a question about setup process: is there an installation log that one can examine and/or submit to you support staff? It would be very helpful.
There are also some post-installation task that, I think, should be documented in SSDR manual like verifing/find "COM" drivers and verifying/finding DAX Drivers and probably more that now I don't know.
I became aware of DAX driver problem after having failed (more and more times) to configure SDR-Bridge e CWSkimmer. I had the same error reported in this post
https://community.flexradio.com/flexradio/topics/error_dax_driver_installation?topic-reply-list[sett...
Best regards
73' Enzo
iw7dmh
Answers
Leave a Comment
Categories
6.2K

Software

7.8K

Radios and Accessories

411

Genius Products

119

Shack Infrastructure

1.3K

Operating Activities