Welcome to the new FlexRadio Community! Please review the new
Community Rules
and other important new Community information on the
Message Board
.
IQ stream busy - again...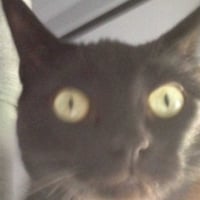 Mark_WS7M
Member
✭✭
Hi All,

I have three different computers I have run SmartSDR on and on each I've at one point in time accessed an IQ stream.

I reported a while back that IQ stream 1 was busy.  Got a little help from someone that suggested making sure my default playback device was not set to IQ stream.  Checked that.  I didn't have a lot of time so I moved on and used another stream.  IQ stream 1 kept reporting busy.

Yesterday and today I decided to go for a clean install on my development system due to several years of loading various stuff.  So I started with a fresh SSD, installed Win10 (I have to use it and support it for work) and went through the process to reload the things I use the most.

I loaded SmartSDR 1.6.x last.  I also loaded CW skimmer and SDR bridge.  

I went to configure CWSkimmer and found I could not use ANY of my IQ streams.  ALL reported busy when I tried to access and use them.  They all say in use by another computer.   But NO OTHER COMPUTER was actively doing anything.

It seems that IQ streams once accessed by a remote computer are tied up even if that remote computer is not really using them.

So just now I was on my newly reloaded dev computer trying to run CW skimmer.  No luck because ALL FOUR IQ STREAMS are busy.

I remembered last night that I have been running on my SurfaceBook.  The surface book was running but not running SmartSDR or anything that should have accessed IQ streams.  When I had been using with with CW skimmer I had to use IQ stream 4 since 1, 2, and 3 were busy.

So just now I shutdown the surface book completely.  I restarted on my dev computer SmartCAT and DAX.  Now I can use IQ stream 4 on this computer.

I have no idea where to go to release streams 1, 2 and 3.

Anyway to me this seems like a bug somehow that a remote computer can hold on to a stream even when it is not actually running any software that should use that stream.

I'm not sure if this analysis is correct but I'm baffled.  I did do a factory reset, and went and shutdown every other computer I'd ever run and perhaps used an IQ stream on.

Now I can use all four channels, sort of...  Any thoughts on what is going on?
Leave a Comment
Categories
5.2K

Software

6.9K

Radios and Accessories

128

Power Genius Products

28

Shack Infrastructure

641

Operating Activities