Welcome to the new FlexRadio Community! Please review the new
Community Rules
and other important new Community information on the
Message Board
.
Utility that Kills Windows 10 Update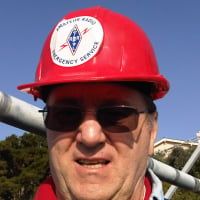 KY6LA_Howard
La Jolla, CA. Paris and Sablet France
Member
✭✭✭
As many of you know I have made my living from the bleeding edge of technology. However sometimes there is just too much blood to wade through. Windows 10 is such a too bloody situation. Like all recent MS products it was released into the wild before it was finished so the MS customers could find all the problems that it would cause. There have already been numerous updates to fix problems BUT invariably these updates break something else... You only have to read the constant moaning and groaning on this community about how the latest W10 broke DAX or SSDR Or CAT to realize that W10 is still a long way from being a stable production system. One of the annoyances of W10 is that if you are using W7 or * it constantly bugs you to upgrade to W10 with annoying regular pop ups. Before I left for France a couple of weeks ago I made the mistake of clicking on the W10 upgrade button on one of my production machines figuring it would harmlessly download a copy of W10 that I could install on a test machine in the far distant future. Then I forgot about it and left for Paris BIG MISTAKE Imagine my dismay when I remoted into that machine and saw a big splash display install W10 NOW There was no way to **** the install process....if you rebooted, it would,automatically insta W10. Disaster in the making. The last thing I needed was a production Maxine encumbered with an unstable bug filled OS. At least not before 2017 or 2018. Fortunately I found this wonderful utility that not only killed the unwanted install, killed the annoying update to W10 pop ups, even removed,the entire 3G of W10 install **** and warned you if W10 and MS were trying to sneak in again. The program is called GWX control Panel
http://ultimateoutsider.com/downloads/
Highly recommended for anyone who wants to avoid spilling their blood dealing with W10 until it works 100%.
Leave a Comment
Categories
5.2K

Software

6.9K

Radios and Accessories

122

Power Genius Products

26

Shack Infrastructure

595

Operating Activities