Welcome to the new FlexRadio Community! Please review the new
Community Rules
and other important new Community information on the
Message Board
.
Feature Request - SPOTS integrated into the Spectrum Display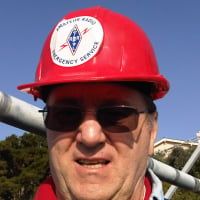 KY6LA_Howard
La Jolla, CA. Paris and Sablet France
Member
✭✭✭
Please integrate SPOTS as a user selectable option into the spectrum display – so that spotted call signs show up - Can you provide more information for this feature request. Where does the spotting data come from? Currently I use two programs for contests and one for DXing; 1. VE7CC – as my source of spots because it has excellent filtering capabilities to limit both the spotting sources and spotted calls to ones that would be useful for the contest Or for those DX Spots that I need for DXing 2. Writelog Bandmap - this takes the spots from VE7CC and displays them on a visual bandmap. It has the extra benefit of display worked and unworked call signs in different colors and even mults in a different color Where on the screen should the spots go? 3. Bottom of the screen…. (Writelog bandmap and CW Skimmer are pretty good examples of how to do it) Basically raise the line below where the frequency is displayed and insert a spotting window to display call signs.. in different colors (Worked, Unworked, Needed(Mult)) How do you handle a crowded band so that the spot data does not obscure spectrum data? 4. Bottom of the screen (below the spectrum)… Writelog has user selectable persistence so old spots disappear after a selected time (5 min, 10min, 15min, etc) – this prevents overcrowding. How do you handle spot data when there are 8 panadapters on the screen, some of which may be displaying the same frequency spread? 5. Good Question… I suspect that users will want to have the display of spots on to be user selectable. a. So rather than having spots on every display, I would like to see an option to select if spots are displayed on a particular panadapter During a contest, to maximize my Q's during a search and pounce, I use the Writelog bandmap exclusively. Also for searching for rare DX, spotting window would be extremely useful During contests, I want as few distractions and as few screens as possible on my screen…so if the spots were integrated into the spectrum display then it would be one less mouse movement to get to the spot. It should be a user selectable option… if you don't want it don't click on it and the spots will not be displayed… My dream is to have the ideal contesting machine… Which I would envision to be the Flex 6000 spectrum screen with spots and logging integrated into the same screen Not 2 different screens but one screen… So to work a Q…you click the spot, the frequency changes and it is logged automatically. That would require the minimum number of keystrokes and the minimum of mouse movements… Frankly having an integrated spotting display would put the Flex 6000 series head and shoulders above every other radio for contesting.
Comments
Leave a Comment
Categories
6.4K

Software

8K

Radios and Accessories

489

Genius Products

145

Shack Infrastructure

1.4K

Operating Activities