Welcome to the new FlexRadio Community! Please review the new
Community Rules
and other important new Community information on the
Message Board
.
6300: Mic input circuit, actual impedance?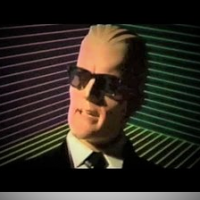 When interfacing a mic that has an internal transformer for its (250 ohm) output, it's important to know the actual impedance that the transformer will "see" to assure that the transformer is properly terminated.  Anybody know what actual input impedance is presented by the 6300's mic pre-amp?
Another way of posing this question is:  what kind of load does the radio present to the mic? The specs say:  Microphone Impedance:  600 Ohms Nominal (200-10kΩ). This suggests that the input impedance is high, otherwise a 10K mic might be loaded down too much, but it's just a guess.
Answers
Leave a Comment
Categories
5.5K

Software

7.2K

Radios and Accessories

183

Power Genius Products

49

Shack Infrastructure

826

Operating Activities