Welcome to the new FlexRadio Community! Please review the new
Community Rules
and other important new Community information on the
Message Board
.
My external GPSDO is ****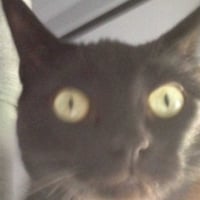 I all,

Being cheap I did not by the Flex GPSDO but purchased a unit recommended in these forums off of eBay.

My 6600 has locked on the GPSDO signal and consistently told me everything is great.  I never thought twice about it.

As we prepare for the WWV 100 year celebration one thing we would like to do for fun is a frequency measurement test using the WWV 10mhz signal as our lock source.

So tonight our frequency measurement expert measured my 6600 signal and low and behold found my signal to be phasing around 10hz.per minute which while it's not bad is worse than expected with a GPSDO lock.

For grins I switched the flex to lock on it's internal crystal and did a frequency call against WWV.  Being that I am just 8 miles from WWV I have a great signal.

The interesting thing is once I did that and had my frequency measurement guy remeasure my signal the phasing had calmed down to like 1 hertz per minute which is very good.

So my eBay GPSDO is not as good as the internal TCXO and and WWV calibration.

Frankly, I was a little surprised!

I mean 10 hz is not bad comparing where I was in the 70's trying to keep my Kenwood on frequency, but I did expect the GPSDO to be better.

Interesting!
Comments
Leave a Comment
Categories
6.6K

Software

8.1K

Radios and Accessories

550

Genius Products

160

Shack Infrastructure

1.6K

Operating Activities