The flex 6000 platform is extremely powerful and its ability to establish a presence on multiple locations on one or multiple bands are without precedent.  But contest managers are starting to take note and operators are starting to use modern transceivers to up their game, and I wanted to send a word of caution to the community, particularly ones that have setup SO2V or enhanced SO2V  on same band configurations as dueling cq's on same band have now been prohibited.
http://www.arrl.org/news/same-band-dueling-cqs-now-prohibited-in-all-arrl-contests
FYI...  S &P on instance 2.. no dual cq's.  Just keepin it real ;-).
Chris
N6WM 
There has been a lot of unanimous rant on our PVRC reflector as well as the CQ Contest reflector about banning this, expect it tobe universal shortly!
This is not only Flex.  Many have done it with other radios as well.  It just takes 2 of them.  I know LOTs with dueling K3's.

It isn't a big issue as long as you read the rules before each contest.  

Personally I do fully agree with the same band part.

Mike va3mw
The main argument is that if its legal the superstations will all have multiple signals on the 'active' bands and squeeze out everyone else so we will all be permanent S&P'ers. I think a lot of us would just sit it out in that case.
Mike you are right. SO2R operators have done this with other radios.  but very few radios can do SO2R with 1 radio.. thus the caution ;-).
It was prompted by the PJ4G result in the ARRL DX phone contest, where they were found to be dual CQing in-band. Frank, W3LPL was the one who crafted an excellent petition asking ARRL to clarify the rules.

The ARRL rules were never intended to allow in-band dual CQing, however it was not explicitly banned until now. CQ contests do ban it explicitly. In ARRL contests it was assumed to be understood that it was prohibited.

Note that this does not prevent SO2R in-band, where you're S&&P on one radio and CQing on the other. 

The idea is that by dual CQing on one band you're using 2x the bandwidth and this could easily get out of hand. If every big gun decided to adopt it the little pistols such as myself would be squeezed out of running.
from the ARRL's Letter for today:
Same-Band "Dueling CQs" Now Prohibited in All ARRL Contests
ARRL has clarified its rules for all contests to clearly prohibit the practice of interleaved CQs -- also known as "dueling CQs" -- on two or more frequencies in the same band. The clarification is an extension of existing rules that permit only "one transmitted signal," and it formalizes what had been a "gentleman's agreement."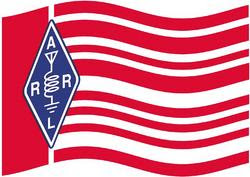 "ARRL reviewed it, concurred that this is technically occupying two channels, and in consultation with several members of the Board of Directors -- who had been contacted by concerned parties -- and the Programs and Services Committee, it was concluded we needed to 'clarify' our existing rules," ARRL Contest Branch Manager Bart Jahnke, W9JJ, said.
An explanatory paragraph points out, "The intent of the rules has always been that a participant would use/occupy only a single channel in a given band, changing frequency in band from time to time, leaving a CQ frequency to work a multiplier or to change the CQing frequency as band occupancy or changing propagation dictated, and this rule's clarification will now give the needed added clarity to that intent."
The issue arose when a multioperator team successfully employed in-band interleaved CQs in the last ARRL International DX SSB event, substantially boosting their score.
The topic subsequently occupied a lot of bandwidth on the CQ-Contest reflector, where elite contester Frank Donovan, W3LPL, observed, "That doesn't make it right for [a contest station] to follow this practice that is generally understood to be unacceptable behavior by all of the rest of us." At the time of the event, however, ARRL rules did not explicitly prohibit the practice, and, as another top contester, Steve London, N2IC, asked, "Falls under the 'what is not specifically prohibited is allowed' rule?"
The update brings ARRL's contest rules in line with those of CQ-sponsored contests, which already prohibit the practice of in-band, interleaved CQs. The IARU HF Championship Contest bans the practice for multioperator entries. Read more.