Welcome to the new FlexRadio Community! Please review the new
Community Rules
and other important new Community information on the
Message Board
.
Power Genius XL v3.6.21 Firmware and Utility are Now Available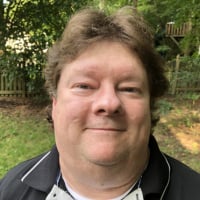 FlexRadio announces the immediate availability of the Power Genius XL Firmware v3.6.21 and Power Genius Utility.  Power Genius XL v3.6.21 is a general release intended for use with all Power Genius XL amplifiers, that includes new features, performance enhancements, and bug fixes.
NOTE: The Power Genius XL firmware is now fully integrated into the Power Genius Utility, eliminating the need for a separate firmware download. Please review the Power Genius XL v3.6.21 Release Notes before installing the new Power Genius Utility and firmware to ensure an optimal software installation experience.
The Power Genius XL v3.6.22 Utility/Firmware can be downloaded from the FlexRadio Systems website. 
The following are highlights for the Power Genius XL v3.6.21 Release:
Metering Improvements – A principal focus of effort in this release was to improve the performance of the amplifier's metering sub-system. The front panel, Utility, and SmartSDR meters now show improved accuracy and responsiveness. 
Unified Windows Utility and PGXL Firmware Releases – Starting with version 3.6.21, the Power Genius XL firmware will be packaged with the Power Genius Utility, so there will no longer be any standalone firmware binaries. 
Radio Interface Enable/ (Disable) Option – The Power Genius Utility program now offers an Enable check box on each of the radio configuration screens. When an interface is enabled in the Power Genius Utility, the amplifier will accept data on the interface. When unchecked or disabled, the amplifier ignores the interface.
MEffA Caption Enhancements – The MEffA caption on the front panel display has been improved to show the three states of operation. 
PGXL Utilizes the FLEX-6000 Region – The amplifier is designed for use around the world, where limitations such as the allowable transmit frequency. FLEX-6000 Signature Series radios include a region setting for this purpose. Starting with this version of the amplifier firmware, the amplifier sets its maximum allowable power output based on the FLEX-6000 operating region.
Tagged:
Comments
Leave a Comment
Categories
5.8K

Software

7.5K

Radios and Accessories

277

Genius Products

71

Shack Infrastructure

987

Operating Activities