Welcome to the new FlexRadio Community! Please review the new
Community Rules
and other important new Community information on the
Message Board
.
SmartSDR v2.8.0 is Now Available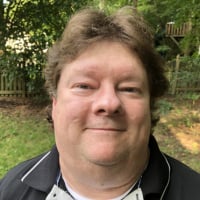 FlexRadio Systems announces the immediate availability of SmartSDR v2.8.0.
This version of SmartSDR addresses multiple issues, specifically several CW software defects and SD card reliability. FlexRadio highly recommends upgrading to SmartSDR v2.8.0 at your earliest convenience and strongly recommends not reverting to any previous versions of SmartSDR v3 to ensure the optimal user experience.
SmartSDR 2.8.0 can be downloaded from the FlexRadio website. SmartSDR v2.8.0 is an extensive maintenance release containing important software bug fixes for version 2 of SmartSDR for Windows, SmartSDR for Maestro, SmartSDR for M models, SmartSDR CAT, and DAX. 
Please download and review the SmartSDR v2.8.0 Release Notes included with the release package before installing SmartSDR v2.8.0 on your FLEX-6000.
================================================================
IMPORTANT: Upgrading to SmartSDR v2.7.6 before Upgrading to SmartSDR v2.8.0.
SmartSDR v2.7.6 and all subsequent SmartSDR v2.x versions require version 4.6.2 of the .NET Framework. If you are running a version of SmartSDR less than v2.7.6, you should upgrade to v2.7.6 before upgrading to this version (v2.8.0). Note that v2.7.6 updates the .NET framework used by SmartSDR clients for Windows, Model M, and Maestro and can take a significant amount of time, especially on some Maestros, to complete. Please review the SmartSDR v2.7.6 Release Notes for upgrade requirements, instructions, and caveats. Failure to upgrade to SmartSDR v2.7.6 before upgrading to SmartSDR v2.8.0 can result in a significantly longer time to complete the upgrade.
================================================================
IMPORTANT: Upgrading the Radio Firmware can be a Two-Step Process
Upgrading the radio firmware requires an extended, multi-step process, where the radio may reboot several times. The upgrade may take upward to 15 minutes to complete depending on the model.
Beginning with this version (v2.8.0), the radio firmware is upgraded following a multi-step process. The SD card media is formatted and checked, the radio operating system and firmware are updated, and a radio-specific firmware image is installed to the FPGA. It is normal to hear the radio's fans spin up at high speed during the upgrade. Be prepared for the upgrade process to take several minutes than what you may be accustomed to experiencing.
================================================================
Release Highlights for SmartSDR v2.8.0
Improved SD Card Reliability: Changes have been made to the firmware upgrade process to improve SD card media reliability and overall data integrity by formatting and testing the SD card before new firmware has been installed. (SMART-8341, SMART-8479)
Improved Internal Latency Performance: A significant amount of code optimization has been done in SmartSDR v2.8.0 to improve internal timing and the reduction of latency to improve T/R switching times.
Improved CW Timing and Performance: SmartSDR v2.8.0 has addressed multiple CW performance issues such as the occasional failure to switch to RX, no RF output while sending CW, missing or clipped CW leading elements when using N1MM, sending inconsistent dash elements, and CW stuttering preceding a radio crash. (SMART-7681, SMART-7809, SMART-8161, SMART-8330, SMART-8567)
Maestro and M Model User Interface (UI) Changes: Improved access to slider controls, add an option to disable/enable the Auto-Connect feature, improved the description on the Version Selection screen, and changes were made to prevent erroneous front panel "in use" conditions, Improved the ability for direct frequency entry, Profiles are now selectable using a double-tap, auto-fill IP subnet and default gateway information based on IP address when configuring a static IP address (Maestro only), and fixed the soft keyboard not visible (Maestro only). (SMART-7511, SMART-8008, SMART-8042, SMART-8051, SMART-8101, SMART-8103, SMART-8498)
SmartSDR for Windows User Interface (UI) Changes: Memories not storing frequency data correctly, fixed Profile Manager scroll bar not shown until Global profile was recreated, fixed jittery frequency display on the minimized slice flag changes width when tuning, fixed MTU value not shown for M models, fixed a rounding error in the Memory form for transverter bands, fixed CAT/DAX Version information not completely shown in the screen title bar, fixed FocusHelper bug after removing a TNF, fixed S-Meter showing momentary erroneous full-scale readings, prevent several SmartSDR for Windows screens from being resized until no longer visible or not useable, and fixed setting the "Favorite Mode" in the Slice flag to AM not working properly. (SMART-6185, SMART-6227, SMART-6249, SMART 7756, SMART-7790, SMART-8329, SMART-8350, SMART-8385, SMART-8484)
Improved Network Performance: Fixed excessive UPnP requests sent to the default gateway router and excessive TCP retransmission errors, fixed a failure to acquire an IP address via DHCP when there were network delays due to Spanning Tree convergence, and improved long boot times when the radio has no access to the Internet (using a Link-Local connection). (SMART-8653, SMART-8652, SMART-8398, SMART-8465)
SmartLink Improvements: License refresh on a Maestro no longer causes a SmartLink disconnect, SmartLink password reset emails are now sent immediately and changed the default MTU Setting for greater compatibility with PPPoE internet connections. (SMART 8399, SMART-8660, SMART-8246)
TURF Updates: The 60m band has been added to the IARU3 region and updated for Latvia, Slovakia, and Bulgaria. The 160m band has been expanded for Greece. (SMART 8417, SMART-8338, SMART-8709)
Categories
6.2K

Software

7.8K

Radios and Accessories

409

Genius Products

119

Shack Infrastructure

1.3K

Operating Activities