Welcome to the new FlexRadio Community! Please review the new
Community Rules
and other important new Community information on the
Message Board
.
Notice to our Customers Regarding SmartSDR v3.3.29 Release - Steve Hicks CTO N5AC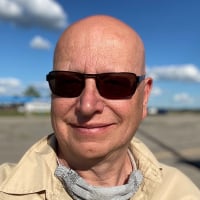 Mike-VA3MW
Administrator, FlexRadio Employee, Community Manager, Super Elmer, Moderator
admin
 Notice to our Customers Regarding SmartSDR v3.3.29 Release
In the construction of a modern piece of electronic hardware, engineers stand on the shoulders of the many other engineers that came before them who crafted the underlying components and software from which the system was built. While diligence is applied in an effort to reduce the chances that a single component can disrupt operation of the product, the simple fact is that issues with one component can occasionally result in issues for customers.
FlexRadio performed research on the stability and reliability of micro-SD memory cards before choosing to place one in a radio. Today's flash memory is designed knowing the manufacturing process is not perfect and errors will exist in the memory and that flash memory has a limited life-span and slowly wastes away. Due to these characteristics, our initial cards were "industrial" meaning that they were certified for 10x the number of operations of typical consumer SD cards we all rely on in other electronic products such as our cameras and cell phones. In spite of this, and our diligence working to minimize operations on the micro-SD cards that wear memory, FlexRadio has had issues with our micro-SD card subsystem. Some of these issues have been caused by a defect in a processor. A work-around setting was ultimately provided by the processor vendor which FlexRadio implemented. Ultimately this problem has caused some cards to have residual issues that were undetected in normal use, but that would eventually result in a failure. 
Due to these issues, with SmartSDR v3.3.29 additional checks and enhancements were added to help ensure the integrity of this critical memory device. A couple of those changes include a new sanity check process for partitions (including an attempt to restore) and an upgraded filesystem (ext3 vs ext2) for improved reliability.
With v3.3.29 these latent issues in the micro-SD card have been uncovered on some radios. The result is that these radios were unable to make the change to a new card format that has higher integrity, and these specific radios will no longer start-up.  While we expected a few such instances, we have encountered more of these than originally expected, predominantly in older radios that were subjected to the processor defect that was detected and fixed as mentioned above. We are working with each customer that has encountered this problem to swiftly resolve the issue and get everyone on the air as soon as possible. We expect the modifications we have made in v3.3 to provide a much better safety net than what was possible before. While this is an uncomfortable position to be in, we would rather know about a problem and do what we can to address it than to leave it dormant and have it reappear later when least expected. If you do experience an issue upgrading to SmartSDR v3.3.29, please submit a HelpDesk ticket so our Support team can assess and resolve the problem you are encountering.
We appreciate your patience, and we'll get you back on the air as quickly as possible.  
Stephen Hicks, CTO
FlexRadio
This discussion has been closed.
Categories
6.1K

Software

7.8K

Radios and Accessories

392

Genius Products

113

Shack Infrastructure

1.2K

Operating Activities