Welcome to the new FlexRadio Community! Please review the new
Community Rules
and other important new Community information on the
Message Board
.
Product Shipping Status -- Sticky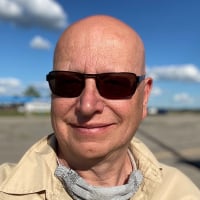 Mike-VA3MW
Administrator, FlexRadio Employee, Community Manager, Super Elmer, Moderator
admin
The following items are shipping immediately:
Radios are being shipped in 6-8 weeks. (Updated May 22, 2022)
6400
6400+ATU
6400M
6400M+ATU
6600
6600M
Please email [email protected]
Currently filling backorders
Tuner Genius XL - but should be fully caught up by end of May
Lastly, the Maestro is under a redesign for new hardware. This will be around Q4 of 2022 but sooner if possible.
Previously Loved radios do come and go, so keep checking the online store.
Any questions, do not hesitate to email [email protected] or call us at 512-535-4713 option 1, Monday to Friday Central Time business hours
Categories
6.2K

Software

7.8K

Radios and Accessories

406

Genius Products

118

Shack Infrastructure

1.3K

Operating Activities