Welcome to the new FlexRadio Community! Please review the new
Community Rules
and other important new Community information on the
Message Board
.
Update on Maestro Availability (27-October-2021)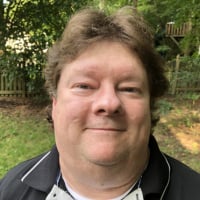 Dear FlexRadio Customers,
We regret to inform you that we are continuing to experience significant delays in getting the Maestro product back on the market and therefore we will not be able to meet a delivery schedule this calendar year.  This is not a situation that we could have easily predicted we would be in and there are many factors in play that continue to materially affect our timeline to market.  So, we are choosing to be as transparent as possible with the current situation as your trust is important to us.  Outlined below are the primary reasons for the continued delay.
1.       Supply Chain Challenges
As you may be aware, FlexRadio offers the only amateur transceiver product in the industry with an eight inch display.  High-quality visualization tools are a hallmark of FlexRadio's product line and so the display area on Maestro and M-Series transceivers has been both a key feature and a point of pride with FlexRadio. The eight inch display offers more than a 30% increase in display area over competing 7-inch products. Recently, we have struggled to source this key component, contributing to the delay we've been experiencing. FlexRadio engineering and operations teams are working to qualify a more readily available solution that will work for both the Maestro product and M-Series transceivers over the long term. When completed, the new display will eliminate this delaying factor and enable us to resume shipping.
2.       Resource allocation
FlexRadio received a great honor to work with the US Government and a prime contractor to produce a new, modernized HF radio system for the military.   FlexRadio is a small company, and unfortunately, the additional workload has temporarily diverted our resources from core products in order to complete this important project.  Throughout the project, FlexRadio has been asked about our ongoing business and we have continued to inform all of our customers that the Amateur Radio business is strategic for both FlexRadio as well as the long-term benefits to the radio art and communications community.  Specifically, FlexRadio has repeatedly asserted that we believe that continuing to invest in Amateur Radio is an investment in the future of communications.  There is not a corner of the communications world that FlexRadio has been involved in that we do not see Amateurs making key contributions.  The unfortunate circumstance, however, is that we have had to shuffle resources at times in order to complete this project on a very aggressive timeline.  We understand and empathize with the delay and inconvenience we have caused you, our customers, and we apologize for not meeting your expectations. We hope that the importance of the project we have delivered in service to the US Government is at least some consolation for the frustrations we've caused you.
That's the bad news -- here's the good news:  with the delay comes opportunity.  The opportunity for us to provide you with a new and improved Maestro experience.  This re-design process will allow us to provide you with a Maestro that will offer the following improved or new features:
A Power LED indicator
Common mic inputs between transceiver and Maestro for mic compatibility 
Allow configuration of A>B to also be B<A
Improved Wi-Fi Antenna
New easy-to-use battery technology
It also gives us time to consider and test additional features like:
An external port for connecting to a larger monitor
Bluetooth support for items such as headsets, keyboards, mouse
Though none of the above are guaranteed until we complete design, testing and certification, we can assure you that the Maestro you have been anticipating will be worth the wait.
We recognize that many of you have had your Maestro on order for a significant period of time.  If you choose to keep your order in place you will not lose your position for delivery once we are back to product availability and the price secured at the time of your order will be honored regardless of the new features we add to Maestro.  If you have questions about an order or would like to request a refund based on this new information, please contact [email protected].   
Finally, we want to thank you for your trust in us, we know that if it were not for our customers, we would not exist.  We appreciate your patience and understanding in regard to these circumstances and we will continue to keep you apprised of our progress.
Respectfully,
FlexRadio
Tagged:
Categories
6.1K

Software

7.8K

Radios and Accessories

393

Genius Products

114

Shack Infrastructure

1.2K

Operating Activities