Welcome to the new FlexRadio Community! Please review the new
Community Rules
and other important new Community information on the
Message Board
.
Announcement on FlexRadio Pricing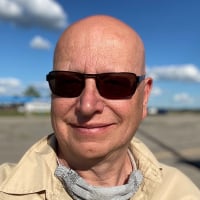 Mike-VA3MW
Administrator, FlexRadio Employee, Community Manager, Super Elmer, Moderator
admin
September 1, 2021
Customer Notification
Dear FlexRadio Customers,
Since 2003, FlexRadio has been the pioneering leader in the design and development of software-defined radios (SDRs) for the amateur radio market.
Unfortunately, we are in a position to have to make adjustments to our pricing on some products.  Increased costs across the supply chain including component price increases, increased tariffs, accelerated payments for parts allocations, increased shipping costs, and more we are going to be raising our prices beginning the 4th quarter of this year. The increase will be slightly above 10% across all major product offerings and will take effect beginning October 1, 2021.  
We are sending out this notice in advance so that you have an opportunity to make a purchase decision regarding our products prior to these price increases taking effect.  If you have any pending orders (i.e. Maestro), those prices will still be honored.  All orders placed beginning October 1, 2021, will be subject to the announced pricing. 
Price increases are as follows:
In order to avoid the price increase, you may wish to place an order prior to the October 1st increase at www.flexradio.com or contact sales at [email protected].    We will also be running some sales over the Labor Day Holiday weekend from September 3-7 for additional savings.
We appreciate you have choices when purchasing your Amateur HF radio and all of us at FlexRadio thank you for your business and your ongoing support
Regards,
FlexRadio
sales@flexradio.com
512-535-4713 option 1
Categories
6.3K

Software

7.9K

Radios and Accessories

436

Genius Products

126

Shack Infrastructure

1.3K

Operating Activities