Welcome to the new FlexRadio Community! Please review the new
Community Rules
and other important new Community information on the
Message Board
.
An Update on the QSO Today Ham Expo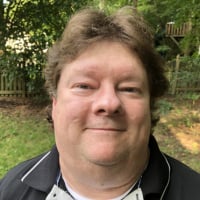 For those that attended and those that "monitored" from afar, we thank you for your participation and interest in the QSO Today Ham Expo this past weekend. Many of you know firsthand or have heard through the grapevine that the organizer suffered from numerous issues with their platform selection that affected not only attendees but speakers and vendors alike. It's always easiest to complain and lament on the things that did not go right for you and that causes us to lose sight of the good and what this event has offered our community even with the rough edges.
I would like to take a moment to thank Eric Guth and his team for stepping up to the plate and finding a way for our community to stay connected, informed, and entertained during the last year of lockdowns and likely hardships for many people. For those of us that have the privilege of getting to attend face-to-face events in the past and enjoy the interaction and comradery among fellow vendors and ham conference attendees, it was nice to be offered a way to re-engage. There were months of planning, personal hours, and investment that went into this event that should not be discounted, all while having to deal with two team members, critical to the planning of the event, that fell ill with COVID.  Let's give the team some grace and instead provide positive feedback as to what we would like to see happen next time around.
When I saw all the negative comments being posted I could not help but think of the team that puts together the Hamvention event. I recall the first year that they moved from the Hara Arena to the Greene County Fairgrounds in Xenia. They too encountered many hurdles the first year and also had to contend with a great deal of complaints. However, they took it all in and made significant improvements in year two based on constructive feedback. This team, I'm sure will do the same.  We are ALL adjusting and learning to a new way of doing business and interacting with our community of fellow hams so please live by the amateur radio mantra and support one another.
As for FlexRadio's experience, though we too had glitches along the way and heard from customers and attendees that were having issues, we rolled with the punches and attempted to assist wherever we could. We had great engagement with those that attended our presentation track and for those that visited with us at our tables in the lounge and in the booth, it was a refreshing experience to get some virtual "facetime" around a table and hold conversations about the hobby we all love.  
And since we recognize that not everyone who paid to attend could actually enter the event, we announced that all registrants (those that registered and opted in to receive communications) would be entered into our prize drawing. As soon as we receive the registered, opted-in, attendee list from the organizer we will conduct that drawing and contact the winners. All winners will be posted on our Community and provided to the QSO organizers. 
In addition, we have posted all of our presentations to our YouTube channel for viewing which can be found here https://youtube.com/playlist?list=PLnbNBOrXI7myNQS8qxlSo9Ug8QVCg3sl4  and we will be running our Expo promotion throughout the week, wrapping it up at midnight CST on March 21st. 
So again, I encourage you to find the good in what has been attempted here and like all of you, we look forward to when we can see each other again.
Take care and 73,
Lori and the FlexRadio Team
Categories
6.3K

Software

7.9K

Radios and Accessories

435

Genius Products

125

Shack Infrastructure

1.3K

Operating Activities